Men's Grooming | A Makeover Story by a Master Men's Hairstylist
Men's Hair Grooming
Hi, I am Krista, a master men's hairstylist at FOR MEN Salon | Spa (formerly metro FOR MEN) in Lake Forest, California. Some people refer to me as the men's grooming expert. I have garnered this title from my many men's grooming makeovers. I recently did a makeover for a new client, which was so much fun and I want to share this wonderful story. Men's grooming is my passion, and I love sharing all the grooming tips I've learned after 35 years in the beauty industry. During our initial grooming consultation, my guest repeatedly made the same comment. He kept saying his wife will be so happy that he was doing this because, since they married, personal grooming was his last priority.
Guys, just because you are married…
It doesn't mean it's time to forget to take care of yourself.
We all love it when our man looks and smells GREAT!
During every personal grooming consultation, I discuss what is involved in full-body grooming. Full-body grooming involves more than just haircutting and styling and facial hair design. It also involves skincare routines, body hair maintenance, and nail care for the hands and feet. I must mention it here. Guys, please don't overlook squirely eyebrow hair and ghastly ear and nose hair.
For this new guest consultation, my guest (we will call him John) and I first discussed grooming from the neck up. We discussed what would and would not work for his hair type, texture, and head shape. Then we discussed the appropriate shape and length for his goatee. We also discussed his skincare and shaving regimen and how that relates to aging. Lastly, we topped off the conversation with the necessity of ear and nose hair grooming, which is a definite sign of aging in men! Thankfully, John was game for anything and everything regarding men's grooming.
The first item on our list to tackle was his haircut. John desired a youthful yet mature style but did not require any styling product. This request meant the haircut had to be technically savvy. Not a problem for me. Technical haircuts have always been my specialty, and I love a good challenge. I gave him the best haircut for his hair type, texture, and head shape. I also gave him a haircut that would be easy to maintain at home and required no product. However, I explained that using a styling product in his hair for special occasions would make the haircut pop even more. I showed him how to apply styling products to his hair using our Texture Paste, just in case he changed his mind about the "no product" stipulation. John's new haircut looked fabulous.
Men's Grooming of Ear and Nose Hair
After finishing John's haircut consultation, we talked about waxing his ear hair, as well as his nose hair. I know I should not laugh, but the look of terror on his face when I brought up waxing was priceless. His only words were, "oh man, this is gonna hurt." Interestingly, I rarely have a client say it hurt after getting his nose waxed. Actually, tweezing nose hairs is painful, and I do not recommend men doing that. Ear waxing, though, may be a bit uncomfortable. Honestly, it only hurts for a second…I swear. Getting rid of unwanted and unsightly ear and nose hair says, "I take care of myself, and I care about myself." Guys, don't just do it to impress others, do it for yourself.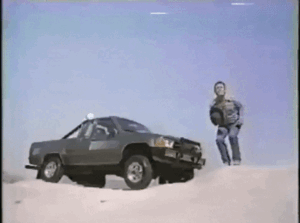 I explained to John the pain involved and reassured him I would be quick. Ultimately, he was excited about this service and knew his wife would be thrilled. Every woman I know has done the "Toyota jump" after their man waxes his nose and ear hair. These women are jumping for joy that they no longer have to look up at their man and see unsightly hair protruding from places it shouldn't be.
For those clients who are still scaredy cats about getting their noses or ears waxed, that is okay. FOR MEN Salon | Spa hosts the No. 1 reviewed nose hair trimmer, The Platinum XL, by Groommate. If you are not into waxing, pick this gem up on your next FOR MEN Salon | Spa visit.
Facial Hair Grooming
During our initial consultation, we discussed his facial hair and his expectations concerning future upkeep. He only had a goatee, but it was highly overdue for maintenance. The goatee was crooked, uneven, and did not fit his face shape. Sadly, I am not exaggerating, and I was grateful he had not done anything with it recently. John rarely trims it and does not fuss with it. Thankfully, I had plenty of hair to work with to give him the proper goatee length and shape.
I never advocate for men to spend hours getting ready for the day or making their grooming ritual tedious. My intent is to provide the best advice for a client to achieve his desired look. I explained to John that goatee lines should not exceed his smile lines and should not go past the furthest part of the chin bone. John's current goatee shape made him look as if he had a double chin. His goatee was too far down his neck, casting a shadow. I also explained that the corners of his goatee were too sharp and should be appropriate to his face shape. The current length of his goatee was perfect. I further explained that his goatee length should be long enough to fill in weak growth areas but not so long that another's first impression is only his goatee.
I reshaped his goatee to fit his face better and educated him on maintaining it at home. My grooming tips for a goatee are:
1. Be in front of a mirror.
2. Smile at yourself.
3. Shave the skin to your smile lines.
4. Tilt your face to the ceiling, find the edge of your chin bone, and shave to that line (when goatees slide down the neck, it can give the appearance of a double chin).
5. Check the corners and edit accordingly.
6. Trim the length to enhance your look and not be overpowering to the viewer.
Men's Grooming of Facial Skin
After finishing John's facial hair trimming, we tackled his skin care regimen…or lack thereof. John had admitted at the beginning of our visit that he does not "really" take care of himself because he's married, after all. We really needed to address a skin care regimen because he spends a lot of time outdoors, and his skin was paying the price.
I hear men say all the time, "I just won't spend that much time washing my face." An easy skin care treatment is relatively quick. It takes only minutes to wash, tone, and moisturize. Add a facial scrub twice weekly to keep the skin looking vibrant, which takes only another minute. Three to five minutes a day, and that is all the time required for a man to take care of his skin. Men, more than ever, are concerned about looking older than they are, and using good skin care products is the key. Another essential product for a man's skin to remain youthful is sunscreen.
John had many questions for me regarding his skin. He asked why he would need to use sunscreen even if it is cloudy, what does an exfoliator do, and why he can't just use the cheap stuff from a drugstore? All valid questions, and I answered each one while educating him in the process.
Hands and Feet Grooming
The last item on my full-body grooming make-over with John was addressing his hands and feet. John is a nail bitter and cuts his toenails way too short. I noticed this instantly when I shook his hand. He immediately began to make excuses for the shape his hands were in. After reassuring him that those of us who work with our hands know and understand its effects. John felt comfortable admitting he has been biting his nails for years. This habit has a social impact on nail bitters and can inhibit social interaction. Why would nail-biting prevent social engagement? Nail bitters often hide their hands and try many things to hide their habit from others. That type of interaction could send the wrong message and cause judgment. According to Wikipedia:
"Bitten fingertips can become very sensitive to pain, usually at the place the skin meets the edge of the nail…Saliva may then redden and infect the skin. Finally, it may also result in the transportation of bacteria that are buried under the surface of the nail…Nail biting is also related to dental problems, such as gingival injury and malocclusion of the anterior teeth. When the bitten-off nails are swallowed, stomach problems can develop."

By Wikipedia
There are many cures for nail biting, from topical nail treatments to behavioral therapy. My cure for nail biting is routine manicures. Regular manicures can stop nail biting because one may think about biting the nail that was recently manicured. It's a psychological thing. I should also tell you about our discussion on cutting nails too short. I explained to John that when a person cuts their nails into the pink area of the nail bed, that opens the opportunity for bacteria to get under the nail. Once bacteria gets under the nail bed, many issues like nasty fungal infections arise.
Frequent manicures and pedicures help prevent these issues. They also make hands and feet look and feel amazing. Not only are these services good for men, but significant others also appreciate the sentiment. My married guest John has since had two manicures and one pedicure. The nails on his feet and hands are looking better. He is conscious of his nail-biting habit and is committed to monthly manicures to help stop biting his nails. Not only has this process helped him from not hiding his hands from people, but his wife is ecstatic about no more rough feet!
I hope you have enjoyed reading about my full-body grooming make-over on John and learned some grooming tips too. Have a men's grooming question? Ask the men's grooming expert in the comments below.