Come see our new location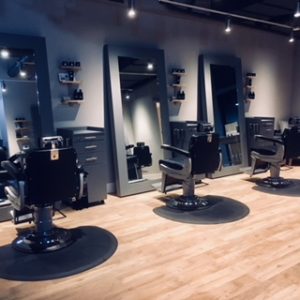 After years in the same location, metro FOR MEN has moved from Irvine, CA into its new upgraded location in Lake Forest, CA. Come see our new location. With our new location now open, we have begun to update many other aspects of metro FOR MEN.
What have we updated? We have an updated image, While we can still be found by looking up metro FOR MEN, you will see our new logo…

Why an updated logo and image? Because some things need a facelift after 20 years. We are still the same company, offer the same services, and still stand for the same quality we are known for. What else did we update? We updated our website too. Check out our new website at https://metroformen.com . Our new website offers easy navigation, a simple menu, and an improved shopping experience.
With these new and improved features, customers will be able to find what they're looking for at a much quicker pace. Everyone prefers a website that is easy to navigate, right? Web design has never been more important in the business world than it is now.
Online businesses in particular rely on people visiting their website to ensure a higher ranking in search engines. And we are no different. We want people to come to us when they need our services, and the only way to do this is by having a website with enhanced search engine optimization features. Luckily, places like Victorious can offer their help and expertise when it comes to driving more people towards our site, and when it's a new and improved one, we want nothing more.
Hopefully, with these tools that we've put in place, as well as the new logo and image, we will start to become more recognizable and to achieve the success that we know is in our reach. But for now, come along and see what we have to offer.
Come see our new location at:
23832 Rockfield Blvd., Suite 145
Lake Forest, CA 92630
(949) 450-0150
We look forward to seeing you soon!